LET'S LIGHT UP THE MAURITSHUIS UP TOGETHER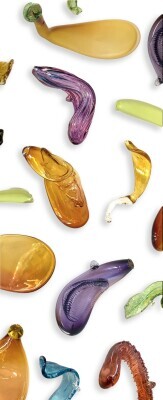 February 2 and the moment has arrived! 
Each of the 400 hand blown glass elements created by Bibi Smit in her studio have been carefully packed in crates, all ready to be taken to the Mauritshuis. The handcrafted frame (made in Den Bosch) is also ready, the attachment points have been located precisely, the test drilling completed and the special scaffolding required for such a project is ready and waiting. In short, the entire team, including the Mauritshuis Technical Department led by Marty Plas is all set to get to work now that the Manhattan Masters exhibition has been taken down. 
The focus is now on installing this gift from the Friends, in honour of 200 years of the Mauritshuis. The finished creation will hang in all its glory in the atrium entrance to the museum exhibition space. 
All Friends who participated in the gift are invited to the festive unveiling. 
For those of you who have not yet done so, it is still possible to contribute and participate in this exciting and special moment in the history of our Mauritshuis - just click on the link below.